Celebrate Children's Environmental Health Day!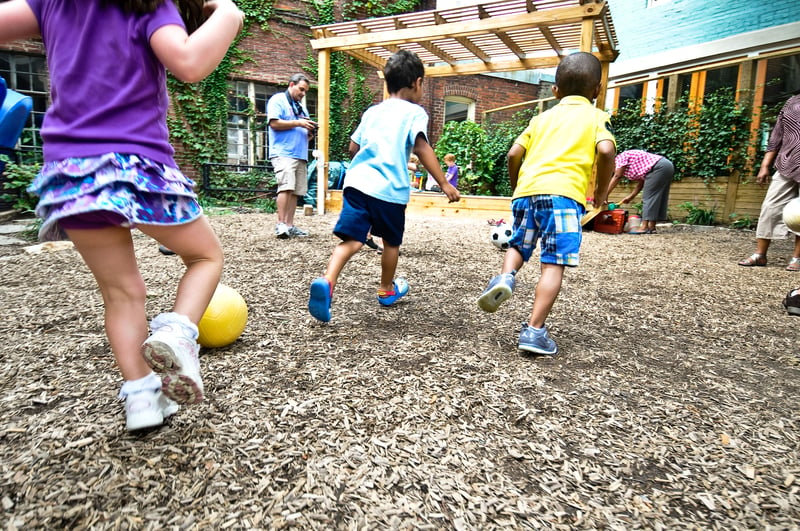 At Child Care Aware® of America, we believe that all children deserve clean air, clean water, safe food and products, and healthy places to live, learn and play. That's why we're partnering with the Children's Environmental Health Network and dozens of partners around the country to celebrate Children's Environmental Health Day today. Alongside our partners, we're using this day to raise awareness of children's health issues, celebrate successes, share exciting new initiatives and look ahead to challenges and opportunities for creating healthier spaces for children to live, learn and play.
Child Care Aware® of America's Health Policy Team has thought a lot about environmental health this year. For child care programs to be safe and healthy, we need to think about hazards we can easily observe and those we cannot. We need to think about children's health and wellbeing right now and in the future. That's where environmental health comes in.
Hidden hazards like lead, air pollution, and soil contamination can have a dramatic impact on children's health and development, so we need to use all the tools in our toolbox to minimize the risk of exposure to environmental toxins in child care. Earlier this spring we released Safety and Environment: Protecting Kids from Hidden Hazards, an e-book that includes concrete actions that CCR&Rs and providers can take to reduce environmental risks in child care.
As you celebrate Children's Environmental Health Day today, take a look at this exciting new resource for preventing lead exposure in family child care settings!
The Problem
Lead is a dangerous toxin that affects the brain. The effects of lead on a young child's developing brain can be devastating. Lead poisoning in children can cause long-term problems with learning, attention, and behavior. In many cases, the damage caused by lead exposure lasts a lifetime.
Every day, young children across the country are at risk of lead exposure at home, at school, or in child care. Lead is found in consumer products, old paint, dust, soil, and water, particularly in buildings built before 1978 and the land where old buildings used to be. While child care providers operating in old facilities should take great caution to assess and remove lead hazards, all child care providers can take steps to protect the children they serve.
One Solution
The Lead-Safe Toolkit for Home-Based Child Care, a new resource developed by the Children's Environmental Health Network, the National Association of Family Child Care, and the National Center for Healthy Housing.
This toolkit contains general lead resources, as well as specialized tools that address lead in soil, paint, water, and consumer products. Within each category, you will find:
A sample program policy that family child care providers can easily incorporate into their family handbook, and
A step-by-step worksheet to help home-based providers put those policies into action.
Join educators and children's health advocates across the country in celebrating Children's Environmental Health Day to get the word out about lead exposure and other environmental hazards in child care. By protecting the children in your program from environmental toxins, you are helping each one of them grow up safe, healthy, and ready to learn.