5 Characteristics of a Great Environmental Health Officer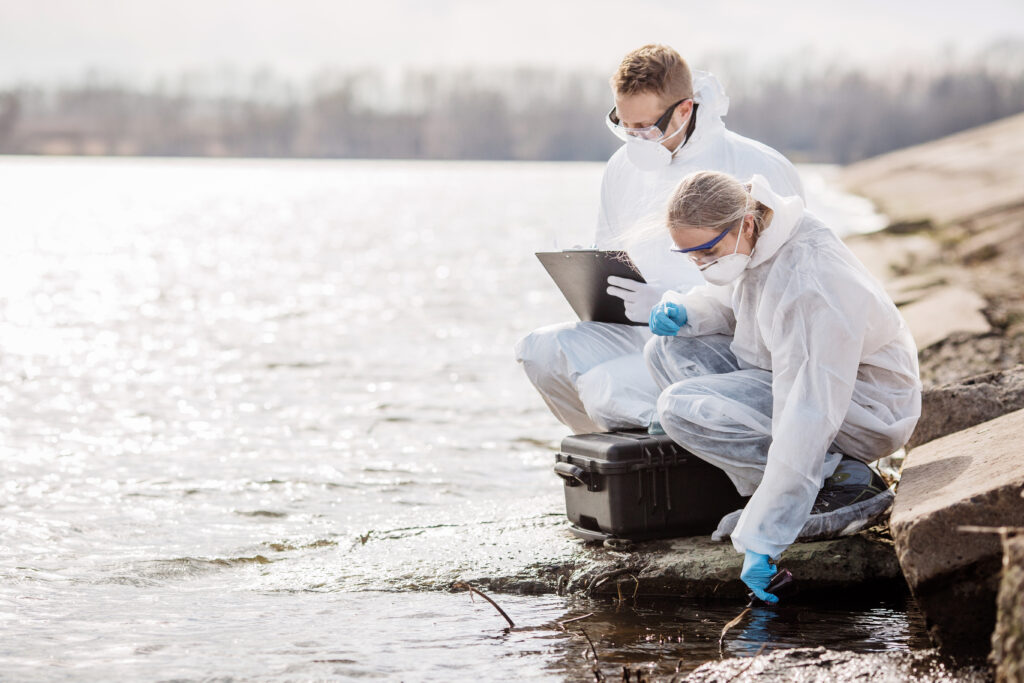 Five Skills Every Environment Health Officer Should Possess
Extensive Knowledge Of The Law
Concern For The Environment
Concern For Human Health And Safety
Attention To Detail
Keep Excellent Written Records
Students interested in working in environmental health should understand the characteristics of a great environmental health officer. This can be a highly rewarding role for anyone who wants to safeguard both the environment and human health. The best in this field will exhibit the following traits.
1. Extensive Knowledge Of The Law
An environmental health officer is responsible for ensuring schools, homes, and businesses are safe, environmentally friendly, and up to code. To do this, they need to have a strong knowledge of all relevant environmental laws. These laws are on the federal level, state level, and local level. They apply this knowledge to any given situation and then determine if any party involved is breaching the law. If that is discovered to be the case, an environmental health officer may be responsible for facilitating further investigation or reporting the incident to the proper authorities for prosecution.
2. Concern For The Environment
A good environmental health officer is very concerned about the environment and the impact humans have on it. They need to know what substances are particularly harmful to the environment and the steps that can be taken to neutralize them or ensure further contamination will not occur. Environmental health officers may be responsible for taking samples and testing them in labs. According to the Bureau of Labor Statistics, they may decide to become Certified Hazardous Materials Managers for greater accreditation. They may also be called upon to give educational talks to community groups, local legislators, and students.
3. Concern For Human Health And Safety
Just as important as having a concern for environmental well-being is having a strong concern for human health and safety. Whether it is due to pollution, poor sanitation, food poisoning or other environment-related issues, the state of the surrounding environment plays a significant role in the health of humans. A good environmental health officer is compassionate towards those who have been adversely affected. They want to do everything in their power to ensure those who are affected are compensated and that the issue does not recur.
4. Attention To Detail
A great environmental health officer needs to pay attention and absorb every small detail in order to get all the facts and make the best decisions. Every case will be different and missing something small could have drastic consequences later on. They also need to be able to ask the right questions of business owners, employees, medical professionals, and regular people to gain a full picture of the situation and make their own determinations as to what is going on. They also need to be excellent problem solvers. In this role, that can be tricky, necessitating the consideration of all aspects of a problem in order to find a solution.
5. Keep Excellent Written Records
Writing ability is one of the characteristics of a great environmental health officer that many might not consider necessary. However, that couldn't be further from the truth. These professionals need to keep comprehensive written records on every case they investigate. This information will be kept under file at the relevant organizations and authorities so records exist if future incidents occur. This continuity is critical to ensuring that recurrent violators are brought to justice. These professionals also need to be able to write strong reports that detail all aspects of an incident so the relevant authorities have all the needed information to take appropriate action.
Related Resource: Top 10 Master's in Environmental Health Degrees Online
Environmental health officers play a critical role in keeping both humans and the environment safe. It is an occupation that can have significant personal satisfaction for the people who choose it. Students who exhibit these characteristics of a great environmental health officer may do very well in this role.